Please can I ask everyone connected to our club to take the time to review this message and look to support. Please also share with your friends & family. Let's have a big push and look to make the most of the mutual benefits this following funding scheme can provide.
For those not aware we are currently in partnership with the Co-op who have selected Pinewood FC as part of their Local Community Funding scheme. This partnership will continue until 21st October 2023.
We are really happy to be part of this and on behalf of our club we give our thanks to the Co-op. We can all benefit in some way from this funding scheme and I urge everyone to fully support.
Benefits
Every time you shop at a Co-op store you are raising money for Pinewood FC! The Co-op will donate 2p of every £1 spent to our cause.
The Co-op can support any community football events we host in 2023.
Co-op members will receive weekly product offers.
Discounted Services and other Products.
Cause profile page / Registering
Follow this link…
https://www.coop.co.uk/membership
For £1 you can become a member and the process is very straightforward. You can nominate Pinewood Football Club as your local cause and will in turn receive your Co-op card. Simply scan the card prior to purchasing your goods.
Pinewood Football Club (CAUSE NUMBER 74324)
I would suggest you also download the Co-op app which offers the following benefits…
Once logged in to your membership account you will receive personalised offers you can select prior to any shop.
Your membership (QR) card is also displayed in the app. Simply scan prior to making payment and your discounts will be applied.
For anyone who likes to cook and is looking for options, there are many fantastic recipes to provide inspiration.
Existing Members
Please ensure you have again selected our club as your preferred cause. https://membership.coop.co.uk/causes/74324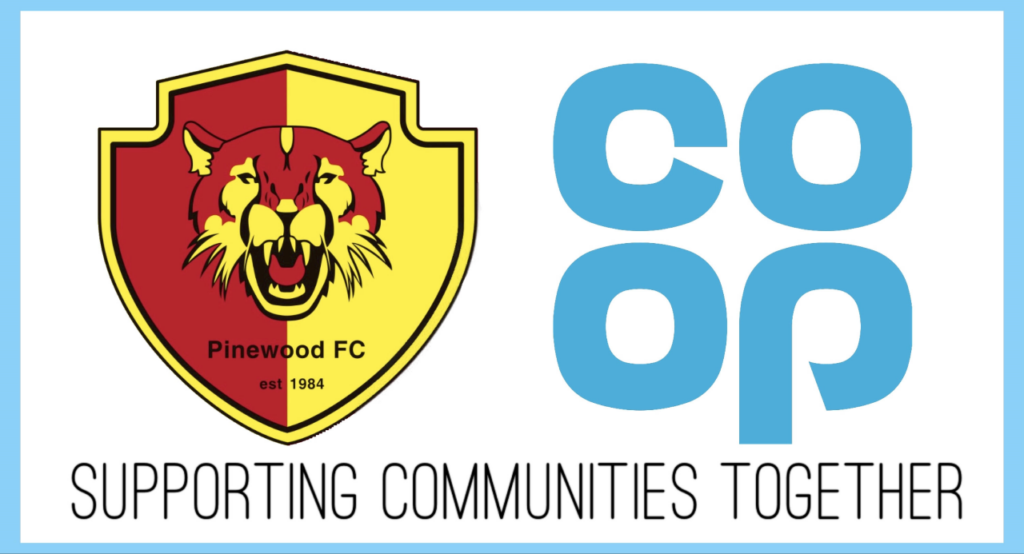 I hope this all makes sense and as always your support is appreciated.